This is a question that comes up a lot. It could be tough to know what content is best to give away versus what content you should charge for.
There are three core differences between free content and paid content.
Let me break it down for you…
#1 – The free content is all about the "what" and the "why". The paid content you're creating should be about the "how".
With your free content, when we're talking what and why, one of the questions I want you to ask yourself… what is it that my idea audience needs to know, be aware of, understand, or believe before they are ever ready to buy my products.
#2 – The free content is usually simple tips and opinions versus the paid content which is a system or a blueprint.
Your paid programs and services are where everything fits together. In a paid program, knowing when to focus on "what", when to do "this" is priceless.
#3 – Free content is valuable, paid content is not only valuable but specific and more detailed.
With your free content you're sharing just the foundation. With your paid content you're building the entire structure.
Your content is either more advanced or it paints a more complete picture with specifics and examples and details to round out the
topic you're teaching.
Example of Free Content vs Paid Content:
On my blog I share enough to understand it and then you can go off on your own and piece some things together and make it work.
Resourceful people will do that, for sure. I've done it before and I know you could do it as well.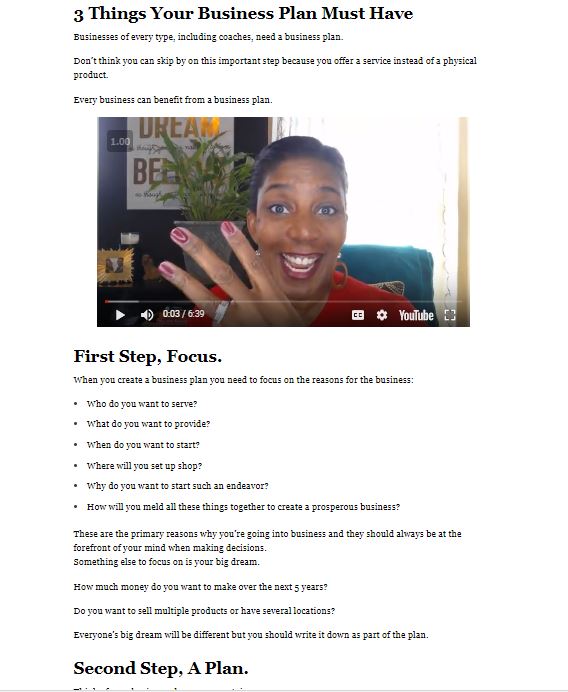 In a paid course, you will see me walk through how to do and put together an entire sales funnel for an online course in great detail.
Taking a customer behind the scenes of your business and allowing them to see exactly what you are doing should be inside a paid course.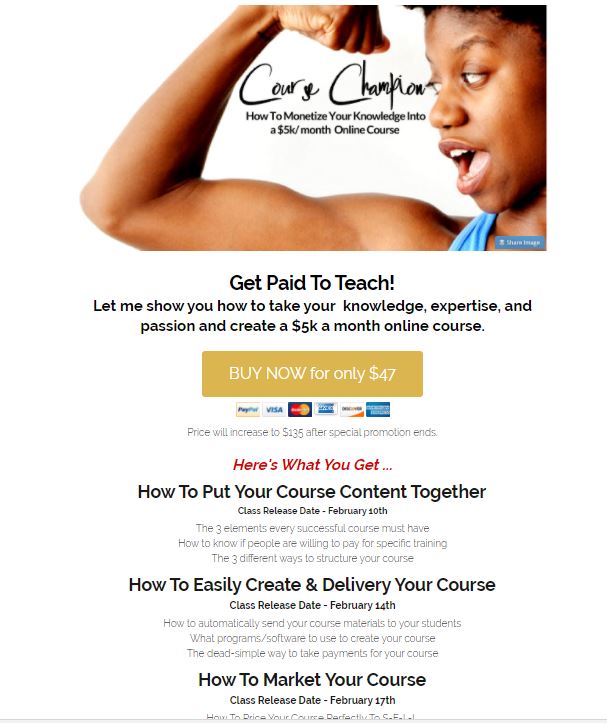 It's really that simple:
If you are ready to get paid for what you know , then you are going to want to see this new course bundle …. called "The Course Champion" inside I teach you how to monetize your knowledge into a $5k a month online course. HERE