[NOTE: Plan Your Book Today! Get Instant Access to The Ultimate Book Marketing Kit > HERE.]
Let me just tell you guys… this topic is what I've been talking about for the past two weeks … Publishing Your Own Book.
The reason why this is a topic that I've been harping on you for so long … because during my strategy sessions with a client, I ask them what is it they want to do …  
 98% of them all want to make some type of the impact.  They want to improve and inspire others. 
And I totally get it  and strongly agree – changing people's lives is a great mission to have. 
How do you create a brand and business that brings about change in other people lives … YOU WRITE A BOOK!
Now I'm going to be real with you because that's what I do. 
You're not going to make a whole lot of money from books  
Writing a book will… 
open up opportunities for you that you would not typically have. 

get you more media appearances because if you have a new book the media is always interested in new content.
I totally understand writing a book can be really over whelming but that's the point of working with me. I can help you write, publish and  profit from your own book.  
Matter of fact, I'm working with client right now with self-publishing her your own book. We are about ready to send it to press! And it has only taken us about 40 days to complete. 
So it's very feasible to publish your own book. 
Enough of that …
Let's dive right into the 3 Top Ways To Market Your Self-Published Book.
1. Find Out What Your Chosen Market Really Wants
Most writers like the process of writing, but just haven't hit the publish button on a book, 
When you do decide to publish your own book, it will require book marketing. And to ensure that your book marketing is successful, you must write a book that people actually want to read. 
So how do you find out what people want to read… 
One of the way is find out what people really want is to go into Facebook groups, especially those active Facebook groups. The active groups are talking and chatting it up, asking questions and sharing their struggles. And they are desperately seeking solutions to their problems.  T
Another way you can find out what people want to read is to your research on Amazon. Amazon is the #2 largest internet search engine. 
Look for the bestselling books within your genre  and read the reviews. Look for books with 200+ reviews. 
What is it that they've liked about the book?  Because that's what you want to include in your book. Then you want to look at what they dislike about the book. Whatever they dislike about the book will be something you could include in your book.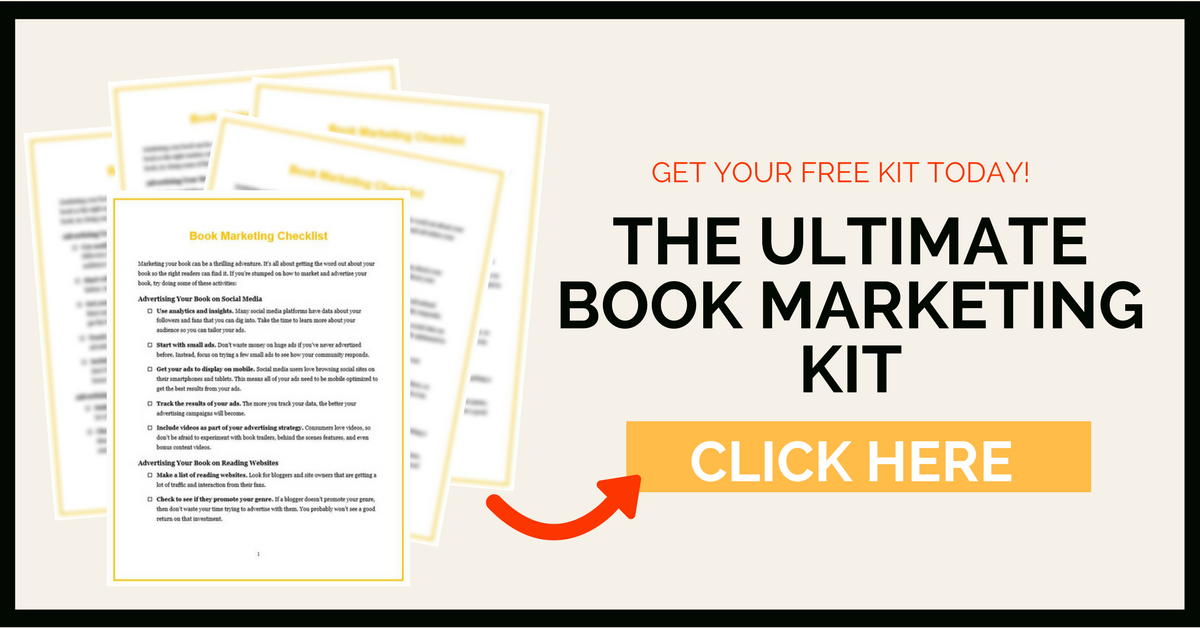 2. Hook People on Your Book Story
What do I mean by … hook people on the book story. Well you already have a reason or purpose for writing your book. You want to share that story with someone. 
The key is to share with your audience the purpose for writing a book – we all have a story for the reasons why we do what we do.  Share the backstory in e-mail, on social media, during a live stream and then casually plug your book … "hey you can get a copy of my book at blah blah .com." 
Your audience will connect with you, because they will see themselves in you. It will create a strong bond and a life-long customer or client.   
3. Become An Expert in Asking
This is a big one because we have to let go of our ego a little bit.  And we have to step outside of our comfort zone. So the third way to market your self-published book is to start by to asking.
Start asking people to share your book.

Start asking people to write reviews about your book.

Start asking people to download the first two chapters of the book and to give you their thoughts and opinions.
You must asked. The only way book marketing is going to happen is if you start to promote it and tell people about it.
No one is going to just wake up one morning and say… "Oh I'm going to buy Trisha vegan recipe cookbook". 
That just isn't going to happen. Your ideal reader will need to see your book offer many times, before they decide to buy. 
Typically people need to see whatever you're offering 7 to 10 times before they take action. 
And taking action might be just clicking on it.
And then they might need to see it 7 to 10 more times to click on it and buy it.
Well, that's it. If you put those 3 book marketing strategies that I just shared with you in action then you are going to successfully market your book.
==========================================================
Download this episode (right click and save)
[NOTE: Plan Your Book Today! Get Instant Access to The Ultimate Book Marketing Kit > HERE.]